Le Marche
A region northeast of Rome, Le Marche stretches from the shores of the Adriatic in the East to the Appenines to the West.  It is famous within Italy for it's rolling fertile hills and abundant harvest. For many years Le Marche was one of the Papal States and therefore has many stunning unspoilt medieval towns.
To the East are many miles of beaches along the Adriatic coast (30 mins). If you like it sandy, craggy, or shigley, there will be something for you.  (Personally I'm more of a lake person)
Camerino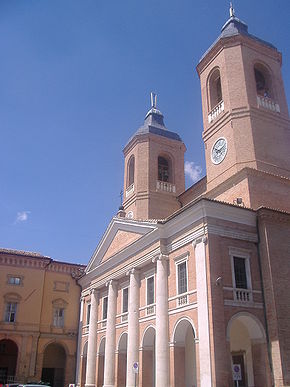 The beautiful little town, with it's distinctive twin towered Duomo, dominates the landscape and enjoys stunning views of the Sibilini and Appenine Mountains.
Corsa alla spada – Not just a race. The whole town comes over all medieval from 10-14 May with the three contradas trying to outdo each other with renaissance costumes and foods.
Festival of Chamber Music – This festival attracts world renown musicians in the intimate setting of Camerino's beautiful little baroque theatre
Yoga courses –Camerino has an excellent Yoga School offering a range of courses and classes for all levels www.yoga-camerino.com
Local Bar/Restaurant– we are 15 minutes walk from Pappafo, a lively and picturesque local Restaurant.
Horse riding – the best local stables are at Matelica – our kids love them.
Cookery courses –  Pappafo  is happy to offer custom designed cooking courses by the day – please contact us for prices.
Places to Visit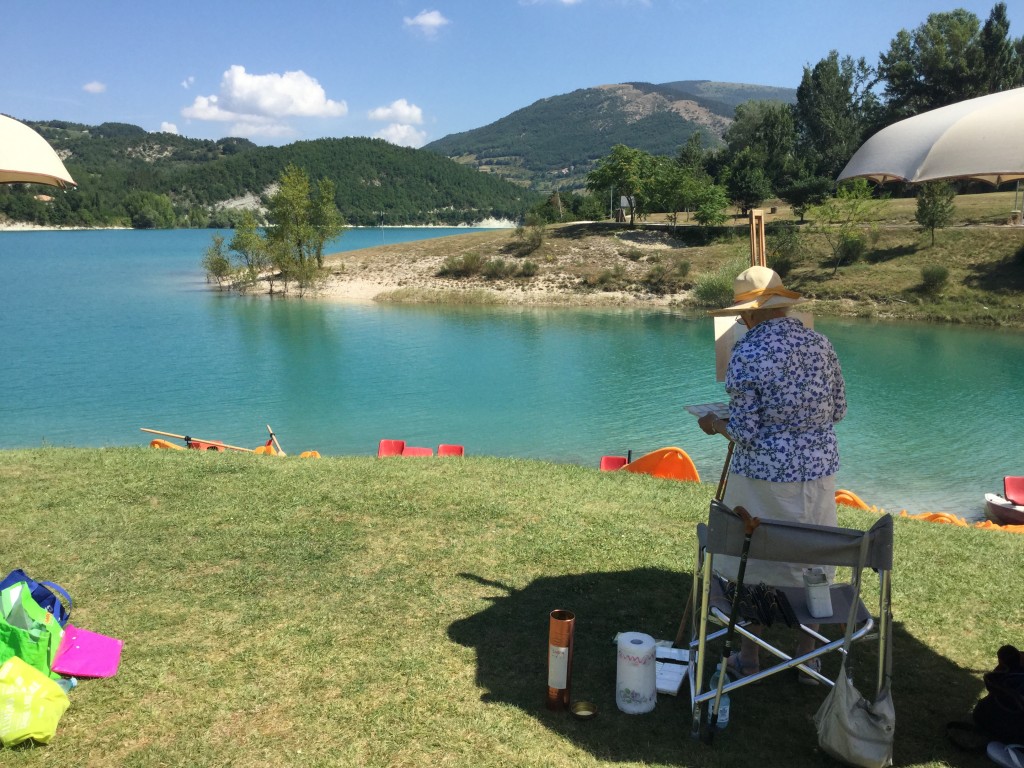 The Lago di Fiastra – a beautifully blue lake in the Sibilini mountains.  No chlorine, no salt  just cool. (Also a very good restaurant specializing in truffles).
Loreto– A pilgrimage town, approximately 40-minutes drive away.
Assisi – A pilgrimage town, approximately one-hours drive, through the mountains. Packed full of very lovely Giottos!
Matelica – A 15-minute drive to the center of the Verdiccio wine region.
The Frassassi Caves – Sassoferrato, Fabriano  30mins– the largest cave complex in the Europe and truly, truly breathtaking.  Also refreshingly cool on a hot day
Fabriano Paper Mill –  30-minutes- the oldest commercial paper mill in Europe. They offer very good half-day workshops in papermaking.  If there is enough interest, we're happy to arrange a visit.
Macerata Opera Festival 22 July – 6th August – 30 minute drive

Pictures of Camerino
Swipe, drag or just enjoy the show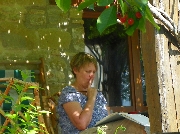 Moira, Australia, 2016
lots of learning, laughs and brilliant food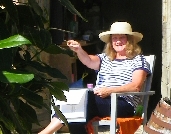 Shirley UK 2016
Wish I had done this course before I did the others, I wouldn't have needed to search further afield.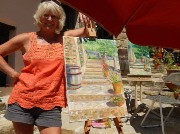 Karyn, Canada, 2013
This has been the best vacation of my life!!..... I feel I now have a family in Italy.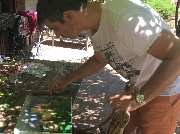 Rob, UK 2016
It has been great to 're-kindle' something that I have always loved doing.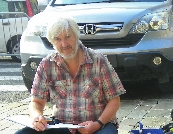 Pete UK Sept 2016

my progress has been so much more than I had hoped for.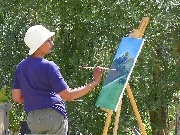 Anna, Australia 2015
Everyday has been amazing!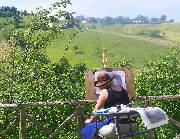 Gera, Australia 2015
  I have learnt such a lot of new techniques...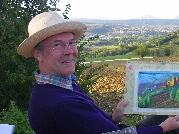 Alan , Scotland, 2016
Beautiful Italian weather and classic landscapes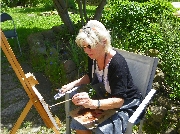 Marianne & Bjorn, Norway, 2016
I couldn't have had a better teacher!  I have been floating in the air for two whole weeks.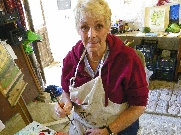 Rona, UK, 2015 Oct
You seem to attract some lovely people...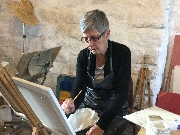 Rosemary, UK, 2016
You are so lucky to live in such a beautiful place - a painting everywhere you look.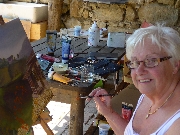 Carole & Steve, UK, 2016
I can't believe how much I have enjoyed your painting course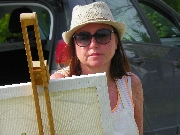 Sandra, UK, 2016
I have once again found my 'art mojo'!! It feels great!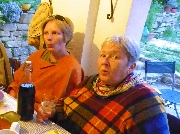 Jan & Anthea, UK, 2016
Well this holiday just has to rate as one of the best weeks we have spent in a long while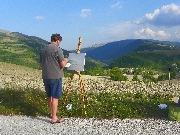 John and Alison, Guernsey, 2014
... the road to Art was paved with pasta, fig crumble, laughter and good companions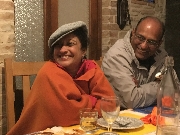 Srinath & Vasanta, UK, 2016
 Best, productive week in many, many years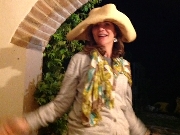 Tricia,NY, USA 2016
...you all made me feel so welcome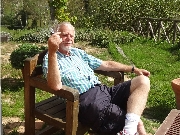 Richard, UK, 2014
...learning, laughing and lunching....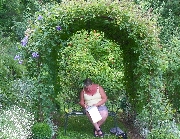 Jan, UK, 2014 and 2015
Yet another great week....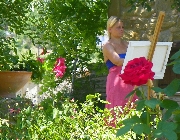 Sanni, Finland, 2015
Everything has been so great ...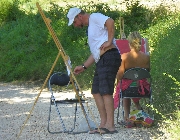 Johan, Finland, 2015
Yes, I agree totally to what my beautiful and happy wife said.
(he said other things but I feel this should be immortalised!)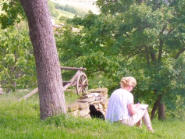 Val, UK, 2012
Happy days – painting, singing, laughing, laughing, laughing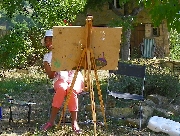 Wijitha, UK. 2015
My dream of learning painting came true...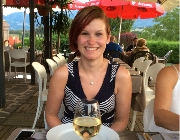 Kirsty, UK, 2015
... I cannot wait to come back

Pat, Canada, 2013
...it has turned into the best holiday I have had. (I have had lots of holidays).

Mo, Australia, 2015
 Loved it from start to finish...