Gorgiano Studios – About us
Painting Holidays Italy – Gorgiano Art Studios are run by husband and wife team Caroline and Andrea.
We moved to Camerino from Bethnal Green in the East End of London, about 10 years ago. We already knew what we wanted to do. I know my way around an easel and Andrea is pretty handy with a frying pan.  It is a great privilege to be do something which uses both our skills.
We had a check list, I didn't want anywhere unbearably hot, Andrea didn't want anywhere North – we both wanted 'pretty', neither wanted 'touristy' – so Le Marche fit the bill.
At Montegemmo we have found everything we were looking for.  A stunning house with beautiful views across the Fabriano valley, sitting in an amazingly evocative landscape.  Not to mention all the ensuite accommodation and fabulous studio.
We love what we do and we would love you to come and join us.
If you'd like to make a booking, or have any questions, please complete the form below and we'll be in touch right away.
Contact Details
We are Caroline Crawford and Andrea Silvestri
our address is  Gorgiano Studios, Localita Paradiso Le Prata 18, Pioraco (MC), 62025, Italy

Our phone number is 0039 328 9680796.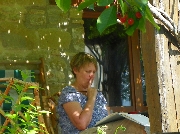 Moira, Australia, 2016
lots of learning, laughs and brilliant food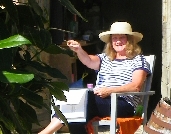 Shirley UK 2016
Wish I had done this course before I did the others, I wouldn't have needed to search further afield.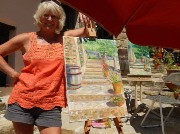 Karyn, Canada, 2013
This has been the best vacation of my life!!..... I feel I now have a family in Italy.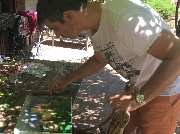 Rob, UK 2016
It has been great to 're-kindle' something that I have always loved doing.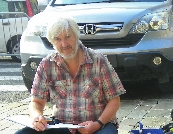 Pete UK Sept 2016

my progress has been so much more than I had hoped for.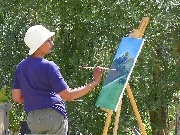 Anna, Australia 2015
Everyday has been amazing!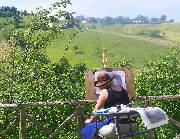 Gera, Australia 2015
  I have learnt such a lot of new techniques...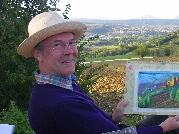 Alan , Scotland, 2016
Beautiful Italian weather and classic landscapes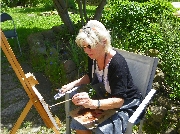 Marianne & Bjorn, Norway, 2016
I couldn't have had a better teacher!  I have been floating in the air for two whole weeks.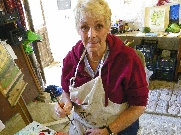 Rona, UK, 2015 Oct
You seem to attract some lovely people...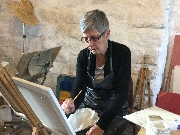 Rosemary, UK, 2016
You are so lucky to live in such a beautiful place - a painting everywhere you look.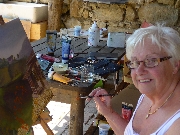 Carole & Steve, UK, 2016
I can't believe how much I have enjoyed your painting course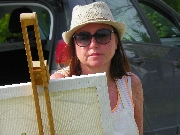 Sandra, UK, 2016
I have once again found my 'art mojo'!! It feels great!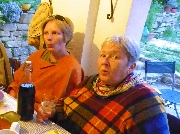 Jan & Anthea, UK, 2016
Well this holiday just has to rate as one of the best weeks we have spent in a long while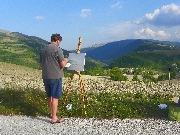 John and Alison, Guernsey, 2014
... the road to Art was paved with pasta, fig crumble, laughter and good companions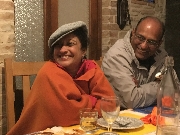 Srinath & Vasanta, UK, 2016
 Best, productive week in many, many years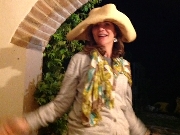 Tricia,NY, USA 2016
...you all made me feel so welcome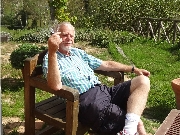 Richard, UK, 2014
...learning, laughing and lunching....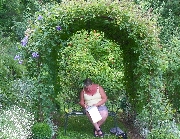 Jan, UK, 2014 and 2015
Yet another great week....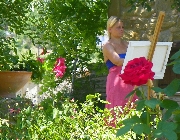 Sanni, Finland, 2015
Everything has been so great ...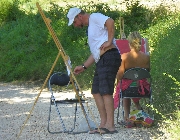 Johan, Finland, 2015
Yes, I agree totally to what my beautiful and happy wife said.
(he said other things but I feel this should be immortalised!)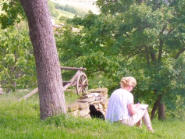 Val, UK, 2012
Happy days – painting, singing, laughing, laughing, laughing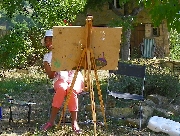 Wijitha, UK. 2015
My dream of learning painting came true...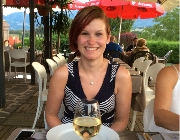 Kirsty, UK, 2015
... I cannot wait to come back

Pat, Canada, 2013
...it has turned into the best holiday I have had. (I have had lots of holidays).

Mo, Australia, 2015
 Loved it from start to finish...
Please be very careful entering your email as this is the only way we can contact you. If you do not receive a reply please text 0039 328 9680796