Accommodation
Gorgiano Studios are based in Montegemmo Casale (farmhouse),  high above the valley between the Sibilini and Appenine Mountains,
Montegemmo is sheltered by several fine old olive trees and we eat outside enjoying the beautiful panoramic views towards the little hilltop town of Camerino.
If the weather is too hot or too cold we also have an indoor dining room, and a large lounge where artists can relax after a hard day pushing coloured mud around.
The house offers five double rooms and one single room – all have ensuite bathrooms and central heating, and all are decorated to a beautiful standard.
One of the bedrooms has access via ramp and a bathroom adapted for artists with a disability Disabled access
We like to focus on an informal, fun and relaxing atmosphere – welcoming our guests as members of the family.
Some of our views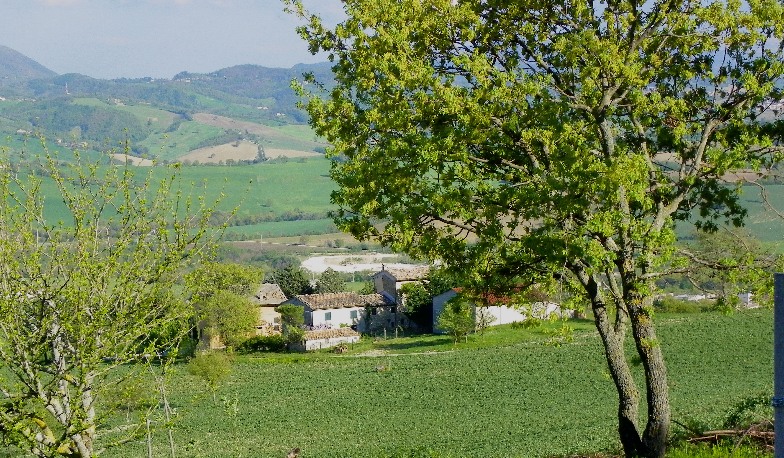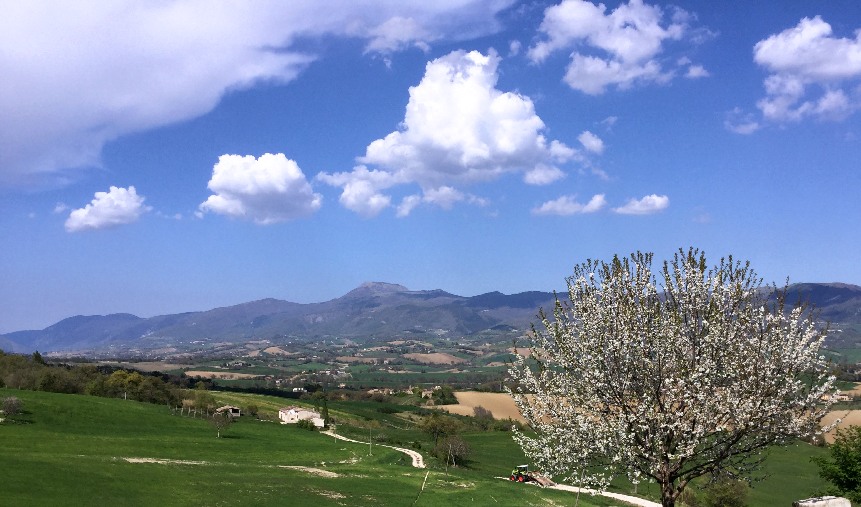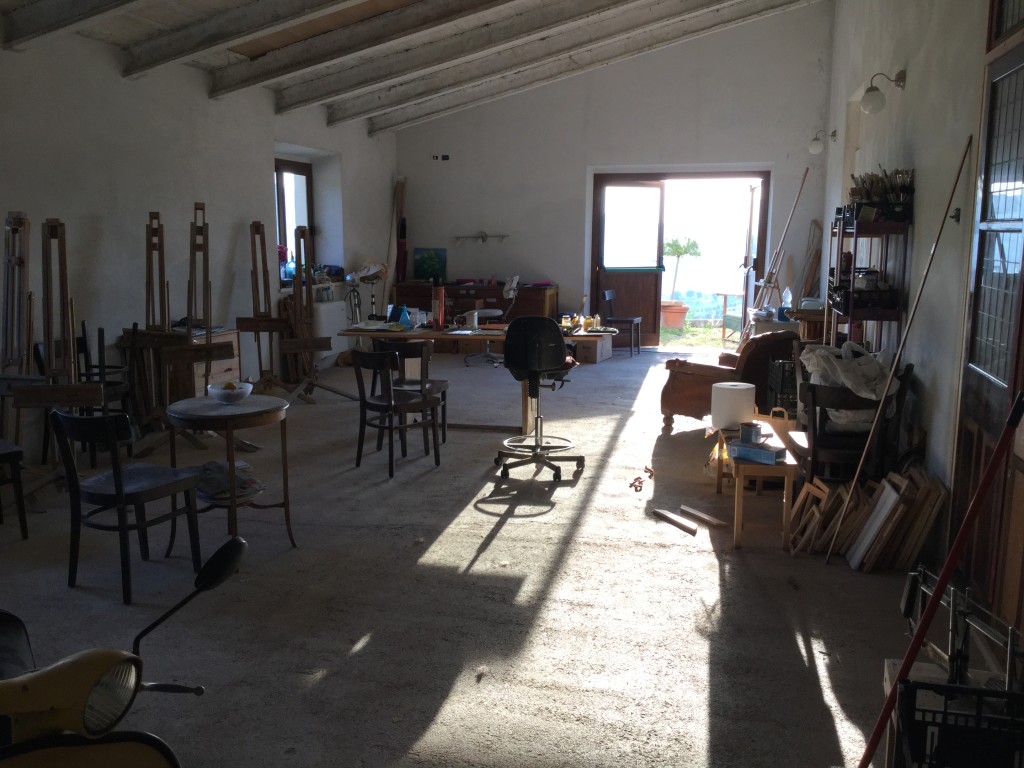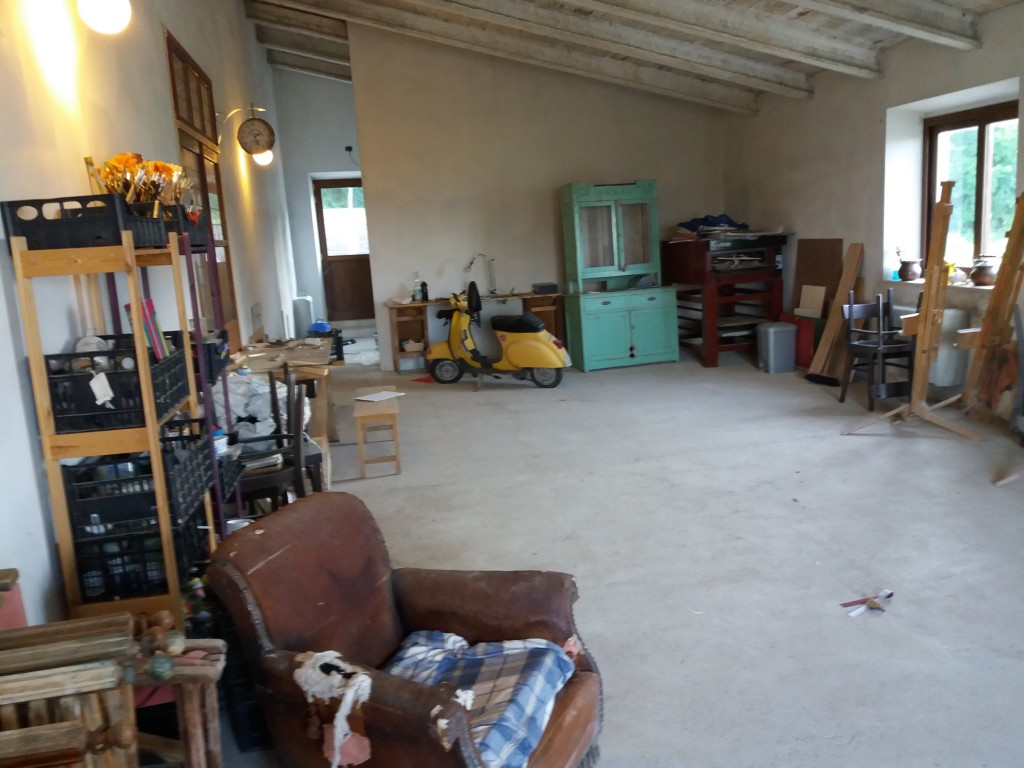 The huge (50sq metres) well lit studio is fully equipped with studio easels, boards, and everything you'd expect to find in a busy and productive studio. The room is also heated, just in case. The studios are open 24 hours a day allowing artists to set their own timetable.
We are situated just outside the small town of Pioraco which nestles in a gorge cut in the mountains and is famed for it's Monday night flea market.