Sketching and Journaling Holiday
£1200 - ensuite private room
Non-painting partner: £720

2018
7th-14th June
9th-16th October
This course involves the creation of a traveler's journal.  You don't need to be an accomplished artist, everyone's journal is individual using drawings, words and image transfer singular to themselves.  That is what makes it so special. Artisitic tuition is always on hand to help build confidence, your jounal will be about an artistic as well as an actual journey.
We will be travelling around in our trusty minibus with a variety of papers and materials, looking at ways to capture the essense of a place and time.
We will use, watercolour, pencils, gouache, watersoluble pen, permanent pen, acrylic, pan pastel and ink sticks – discover for yourself which medium most helps your creativity. Work is created on loose-leaf paper which is then bound into a journal on the last day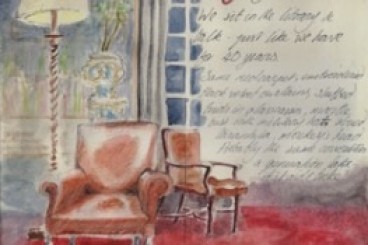 A sketch of my friend's library used represent our 40 year relationship. I'm the solid looking one on the left.
There should be so much more to travel than pointing and clicking, – how about taking a really good look, and going home with something more interesting, where every page is a surprise.
Illustrator Seamus Hefferman put it much better than me in 'An Illustrated Life'  by Danny Gregory (highly recommended and available through all good bookshops published by Howbooks Ohio).

" Traveling is very precious and fleeting, and most tourists make it less precious and more fleeting by speeding from site to site, snapping photos….  Mediating one's experience in a foreign land through a tiny camera screen is sinful, so I do my best to translate the fascinating things I see through my eyes, mind and hand.  By letting the experience of a foreign land flow through you, it resonates in your memories in ways unavailable to the average tourist.  When you spend three hours drawing the majestic expanse of the Roman Forum, you leave with a visceral recollection – the smell of the breeze, the shine of the marble, the murmur of thirty-odd languages intermingling."
 Itinerary
Day 1:- Around the studios. Beginnners will have a crash course in basic shapes and perspective etc whist experienced artists can get their hand in sketching some pages around our house, we round the day off with a sketching drive putting into practice all the lessons of the day.
Days 2-5 Trips out and about
Day 6, Finishing off, finding and augmenting themes and sticking it all together.
Here is a photobook of one of our journaling courses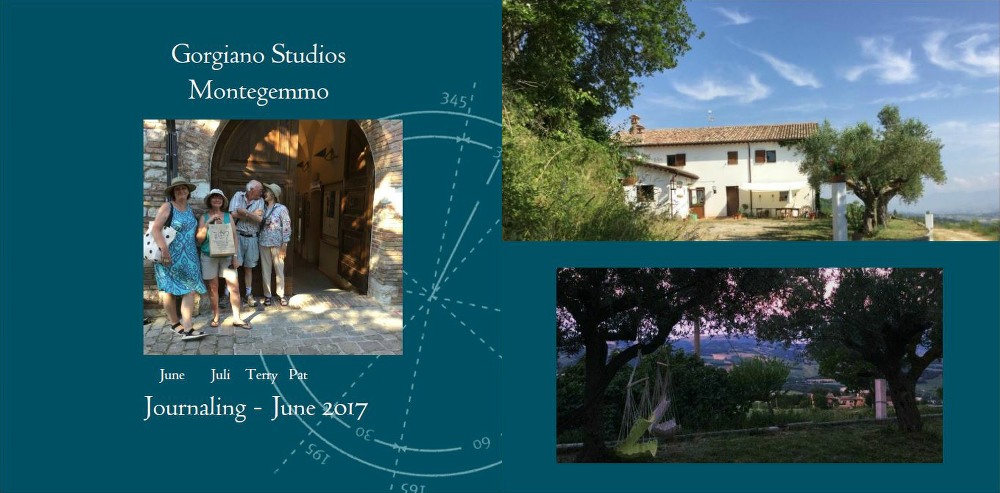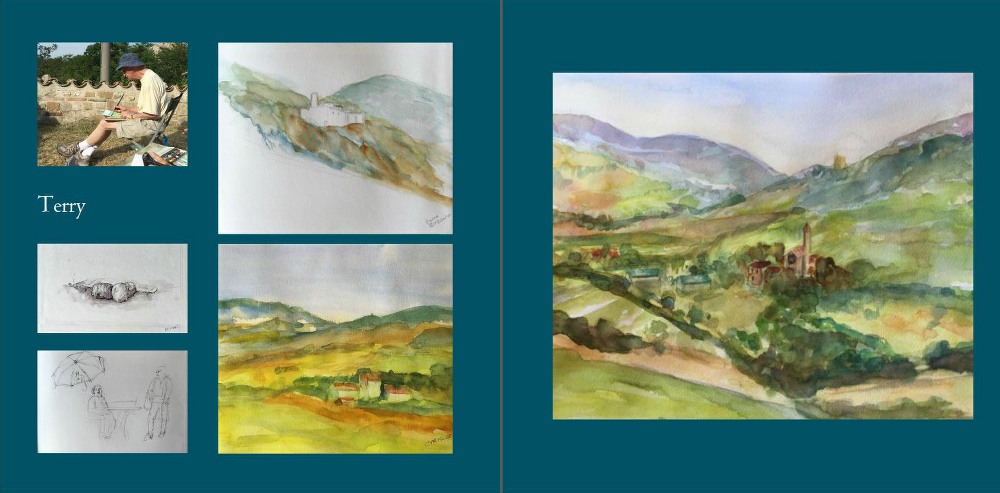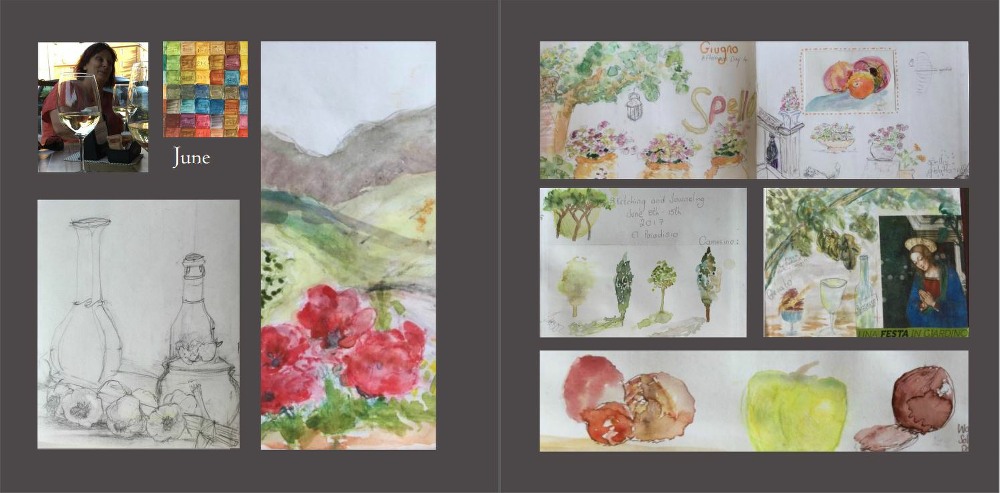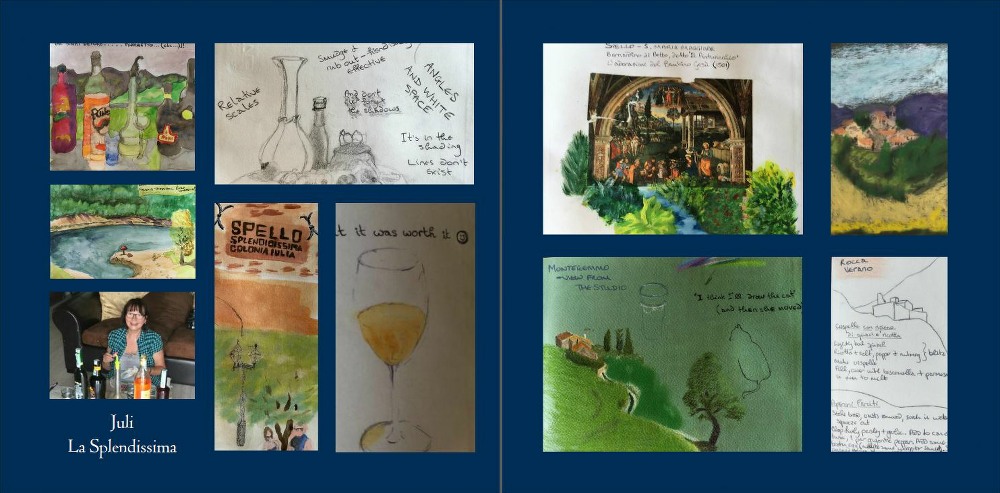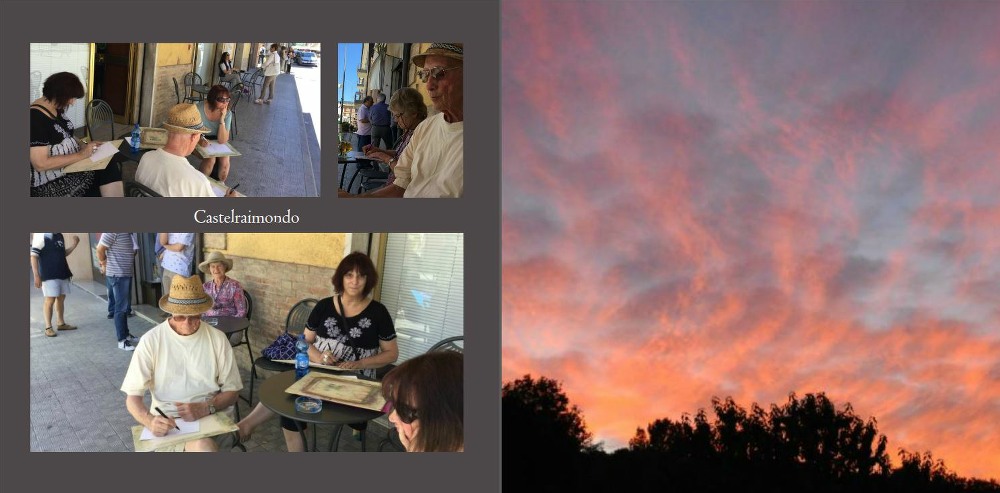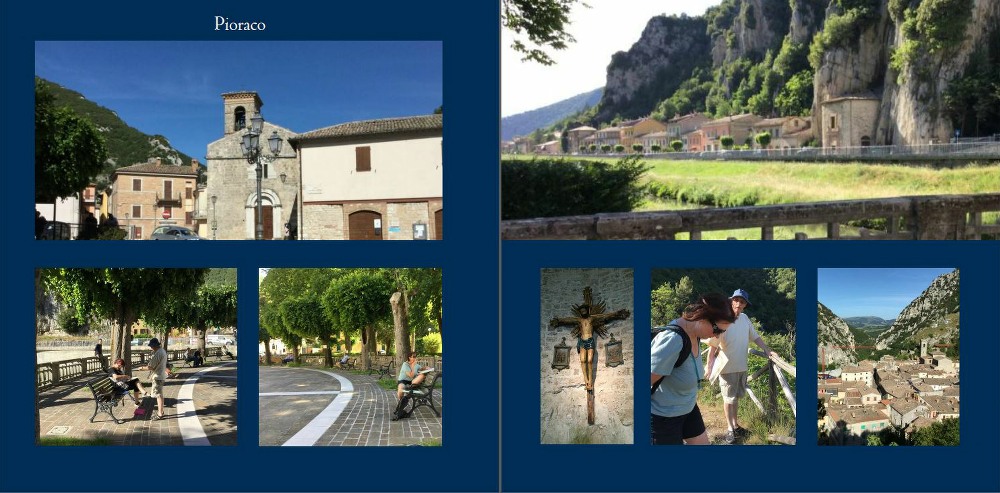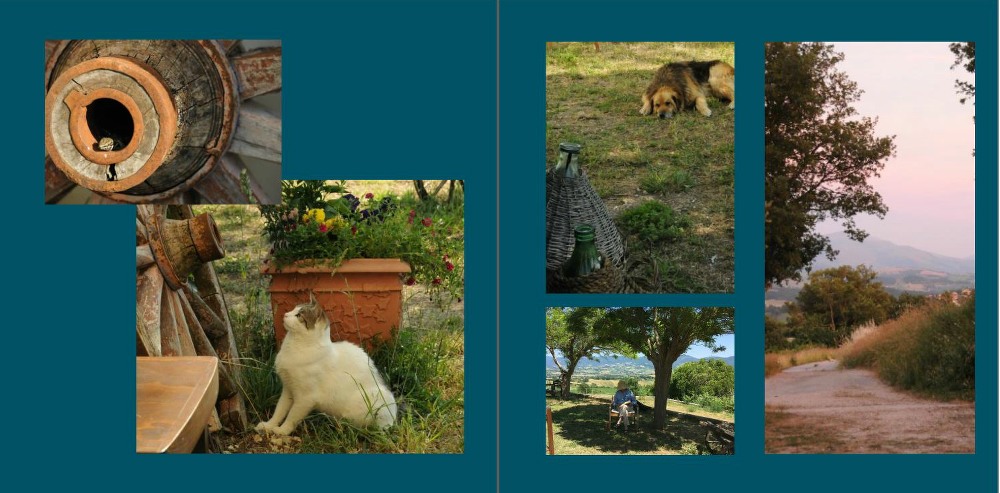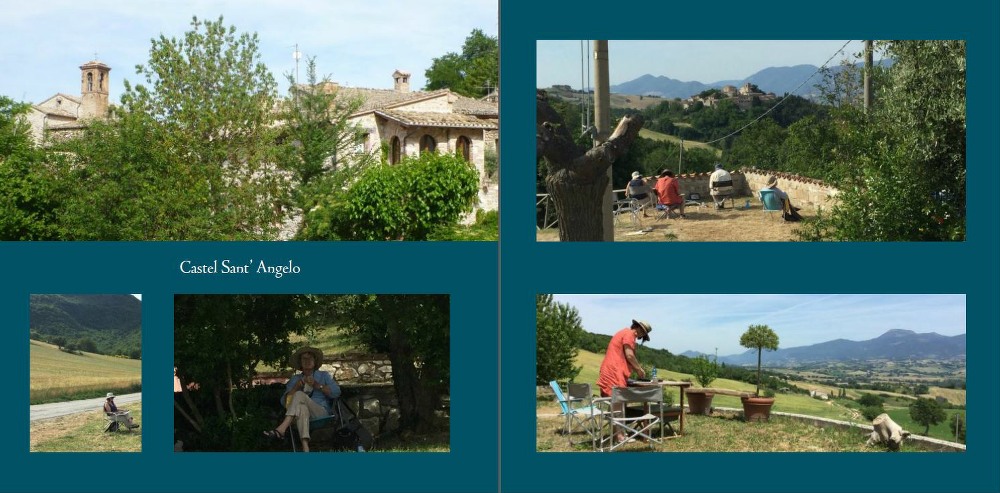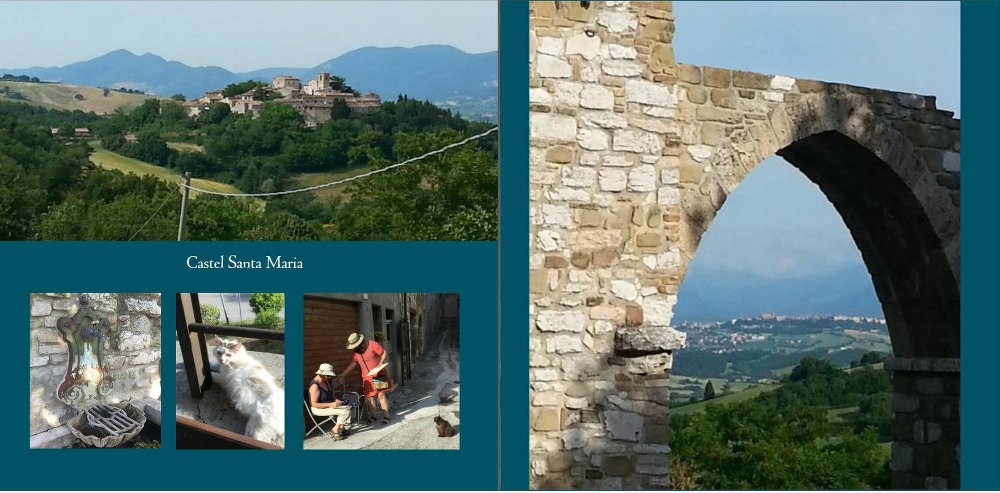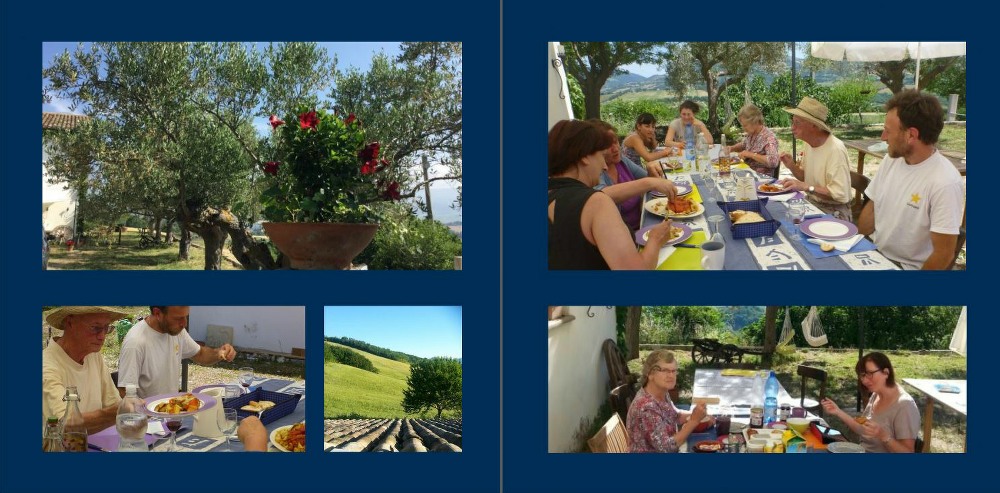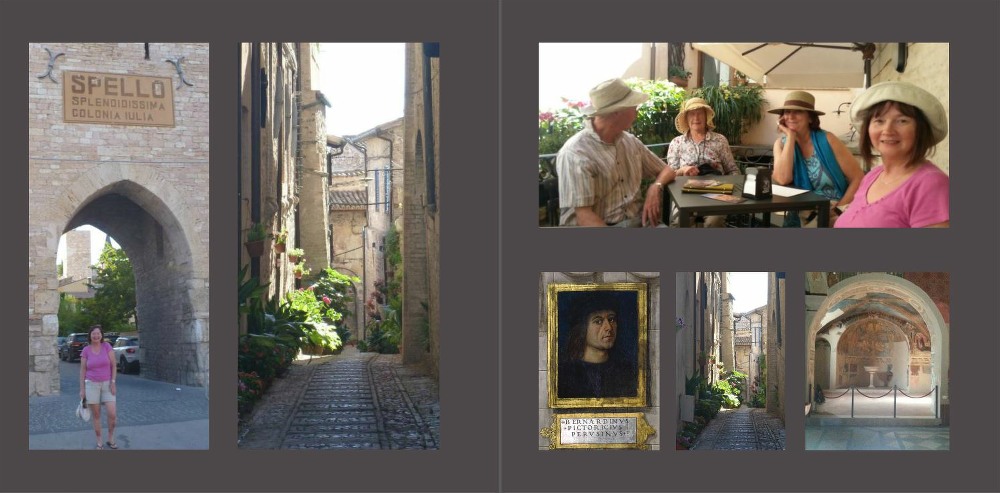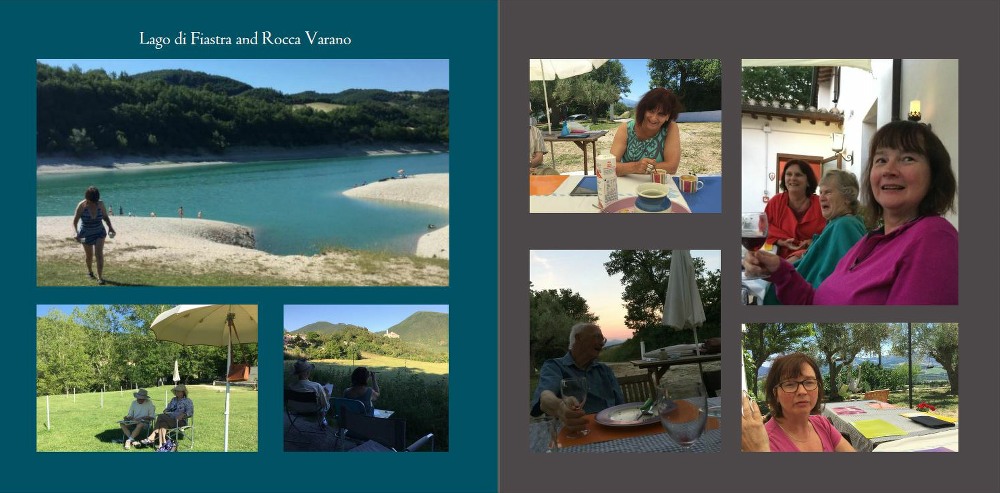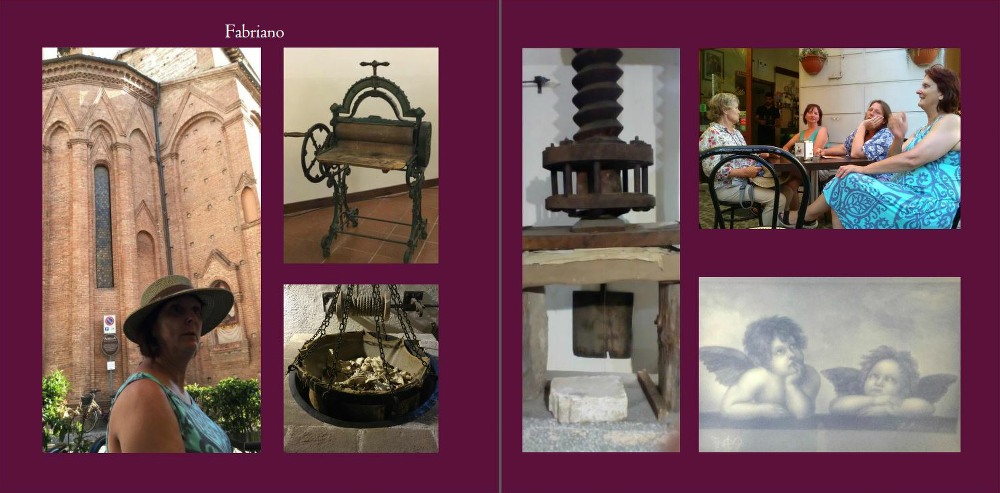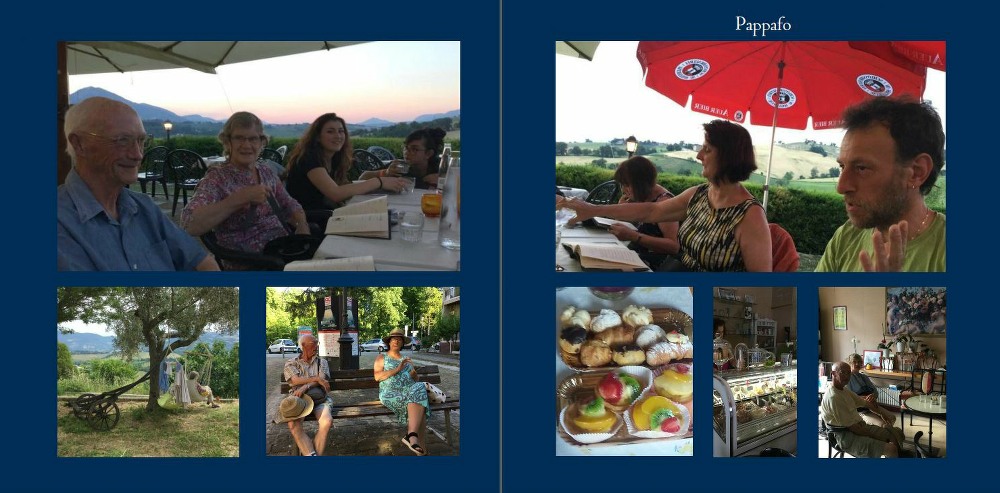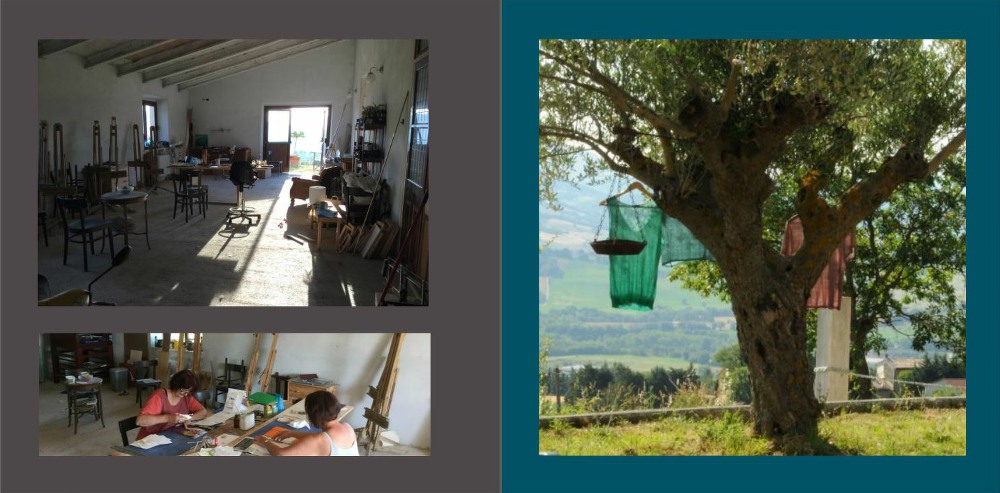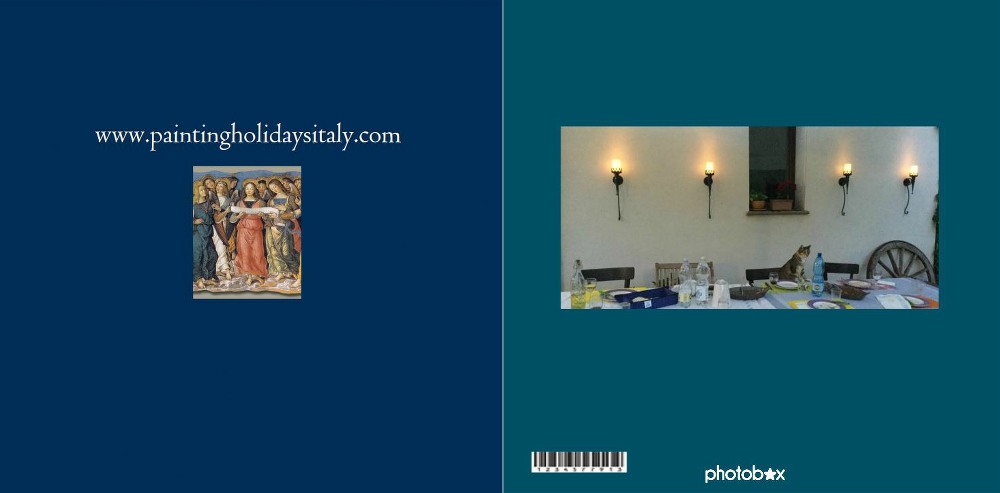 Here are some examples of the journals created in 2016

Some of my sketches
All illustrations by Caroline Crawford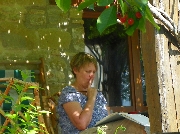 Moira, Australia, 2016
lots of learning, laughs and brilliant food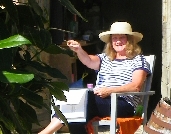 Shirley UK 2016
Wish I had done this course before I did the others, I wouldn't have needed to search further afield.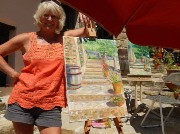 Karyn, Canada, 2013
This has been the best vacation of my life!!..... I feel I now have a family in Italy.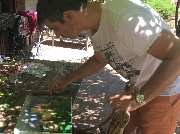 Rob, UK 2016
It has been great to 're-kindle' something that I have always loved doing.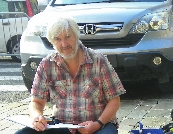 Pete UK Sept 2016

my progress has been so much more than I had hoped for.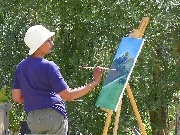 Anna, Australia 2015
Everyday has been amazing!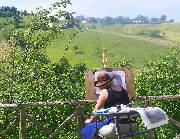 Gera, Australia 2015
  I have learnt such a lot of new techniques...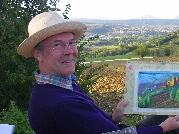 Alan , Scotland, 2016
Beautiful Italian weather and classic landscapes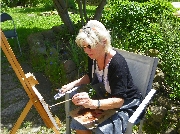 Marianne & Bjorn, Norway, 2016
I couldn't have had a better teacher!  I have been floating in the air for two whole weeks.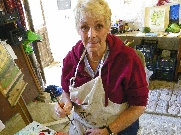 Rona, UK, 2015 Oct
You seem to attract some lovely people...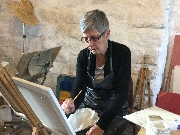 Rosemary, UK, 2016
You are so lucky to live in such a beautiful place - a painting everywhere you look.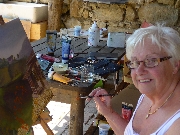 Carole & Steve, UK, 2016
I can't believe how much I have enjoyed your painting course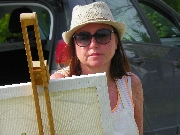 Sandra, UK, 2016
I have once again found my 'art mojo'!! It feels great!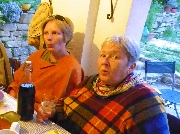 Jan & Anthea, UK, 2016
Well this holiday just has to rate as one of the best weeks we have spent in a long while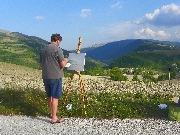 John and Alison, Guernsey, 2014
... the road to Art was paved with pasta, fig crumble, laughter and good companions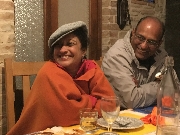 Srinath & Vasanta, UK, 2016
 Best, productive week in many, many years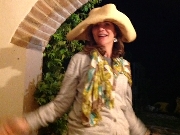 Tricia,NY, USA 2016
...you all made me feel so welcome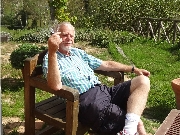 Richard, UK, 2014
...learning, laughing and lunching....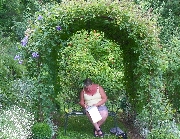 Jan, UK, 2014 and 2015
Yet another great week....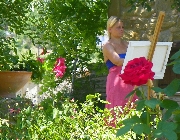 Sanni, Finland, 2015
Everything has been so great ...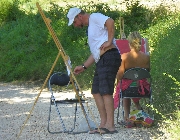 Johan, Finland, 2015
Yes, I agree totally to what my beautiful and happy wife said.
(he said other things but I feel this should be immortalised!)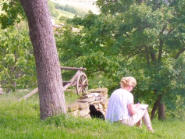 Val, UK, 2012
Happy days – painting, singing, laughing, laughing, laughing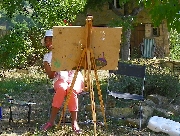 Wijitha, UK. 2015
My dream of learning painting came true...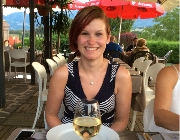 Kirsty, UK, 2015
... I cannot wait to come back

Pat, Canada, 2013
...it has turned into the best holiday I have had. (I have had lots of holidays).

Mo, Australia, 2015
 Loved it from start to finish...